The Importance of Allowing Your Toothbrush to Dry Out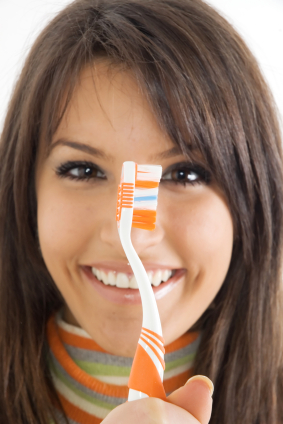 Your toothbrush is your best weapon against tooth decay. Just like an archer appreciates a sharp arrow, you want to make sure your toothbrush is in the best possible shape to do the job. We want to teach you some tips and tricks to keep your toothbrush in top shape.


How to Brush Your Teeth and Dry Out Your Toothbrush

The best way to brush your teeth is to start by applying a pea-sized amount of toothpaste on your toothbrush. Place your toothbrush at a 45-degree angle to your gum line. Use gentle strokes to move your toothbrush across your teeth, making sure you brush each surface of every tooth. Do this for at least two minutes, spitting as needed.

When you are done, your toothbrush needs to dry out. This is an important step. If your toothbrush is not able to dry out, the bacteria you just brushed off your teeth will multiply on your wet toothbrush. Bacteria like wet, dark places. Do yourself a favor and place your toothbrush bristle side up in a cup or toothbrush holder. That way, it can dry out completely before you use it again, and you don't have to worry about bacteria build-up!


Good Hygiene Starts at Home

It is important to brush your teeth twice a day. You should also floss daily as well. By following those simple steps, you are well on your way to good oral hygiene. Another important piece to having good oral hygiene is maintaining your six-month dental exam and cleaning. We can help you to brush your teeth well and even show you the proper, most effective way to brush your teeth. Together, we can be proactive against tooth decay and gum disease, two of the most common dental ailments.