Types of Dental Diseases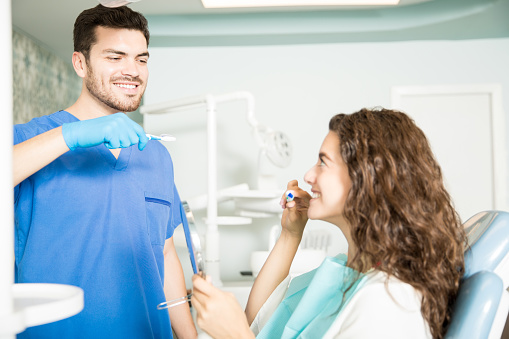 Dental and oral hygiene is a crucial part of your overall health and wellness. Bad oral habits and poor dental hygiene can cause diseases, some of which can get very painful. Dr. Luisa Snyder at Fairmount Dental Center believes that educating yourself about dental diseases is the first step in the life-long commitment of maintaining good oral habits. Let's take a look at the four most common dental diseases and their symptoms:


Gingivitis

Gingivitis is a type of gum disease that occurs as a result of inflamed gums. Poor brushing and flossing habits cause gingivitis as a result of plaque buildup on the teeth. The most common symptoms of gingivitis are swollen gums that bleed when you brush or floss. If you do not treat gingivitis, it can lead to a much more serious infection called periodontitis.


Periodontitis

When bacteria accumulate on the gums and teeth for a long time, it can cause periodontics, a serious gum disease. It can weaken your teeth and bones. The disease starts with inflammation and discoloration of teeth. In the advanced stage, the connective tissue holding the teeth in place begins to deteriorate. You will most like experience severe pain while chewing, have a foul taste in your mouth and have bad breath. You are also likely to lose your teeth.


Tooth Decay

Also known as caries or cavities, tooth decay occurs when some parts of the tooth get permanently damaged and have holes in them. Caries are relatively common and occur when bacteria, acid, or food coat your teeth and form a plaque layer. They start to eat away at the enamel and then the underlying connective tissue.


Dentin Hypersensitivity

If you feel pain or discomfort while consuming hot or cold foods, you have sensitive teeth. This condition is known as dentin hypersensitivity and occurs naturally for people that have thin tooth enamel. It can also occur due to gum diseases, cracked teeth, or after a filling or root canal.

If you experience any of the symptoms associated with these dental diseases, please schedule an appointment with us right away by calling us at (503) 362-8364. We can help diagnose your condition and treat it accordingly to relieve your pain and discomfort.