Can A Pasta and Grain Rich Diet Harm Your Oral Health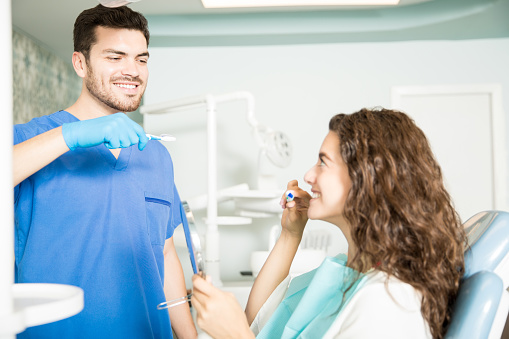 Most of us understand the importance of keeping a well-balanced diet with nutritious foods when it comes to maintaining oral health and overall wellbeing. However, some foods can be harmful in our pursuit of a healthy mouth. That's why it's smart to consider whether or not a pasta and grain-rich diet can harm your oral health. The first step to answering this question is to take a look at the differences between kinds of pasta and grains and how each influences your oral wellness.


Knowing Your Carbohydrates: The Truth About Pasta and Grain Rich Diets on Your Oral Health

Pasta and grains are high in carbohydrates. On the surface, there is nothing wrong with carbohydrates as they are a valuable factor in a well-balanced diet. The trick is understanding the difference between processed carbohydrates and natural whole-grain carbohydrates and their effects on your oral health.

Not all carbohydrates are created equal. Processed carbohydrates come in the form of enriched pasta, white bread, sugary breakfast cereals, cakes, doughnuts, etc. We all know these processed foods are bad for our waistline, but they also wreak havoc on oral health. These damaging carbohydrates are highly refined. That means they are processed to the point that their original beneficial nutrients are almost nonexistent.

Scientific studies reveal eating highly refined carbohydrates is directly linked to an increase in cavities. The reason for this is due to the way processed carbohydrates are broken down in the mouth. When you eat refined pasta, the carbohydrates get converted into sugar. As most of us know, sugar can be incredibly damaging to teeth and causes cavities.

The good news is, a grain-rich diet can be beneficial to your oral health. This is where natural whole-grain carbohydrates come into play. These carbohydrates include whole-grain pasta and whole-wheat foods such as wheat pasta, semolina, bulgur, and whole oats. These whole-grain foods are rich in vitamins, minerals, antioxidants, and fiber. The nutritional elements in a grain-rich diet can have a positive effect on your oral health. The fiber found in whole-grain foods is particularly effective in maintaining a clean mouth and oral hygiene.

Unlike their processed competitors, grain-rich carbohydrates have retained most, if not all of their original nutrient value because they are not highly refined. According to oral health studies, a grain-rich diet is less likely to harm your oral health than if you consume refined pasta and processed carbohydrates.
The answer to the question "Can A Pasta and Grain Rich Diet Harm Your Oral Health?" is about making the right choices for the best outcomes. It is wise to avoid processed foods, including enriched pasta. However, substituting refined carbohydrates with natural grain-rich foods like oats, whole wheat pasta and whole-grains like barley and quinoa is a far better option for your oral health.

Making the right dietary choices for your best smile and healthy mouth can be complicated. That is why we are here to help. Simply give us a call and one of our dental professionals would be happy to assist you in achieving your optimal oral health goals.