Benefits of Produce When it Comes to Oral Health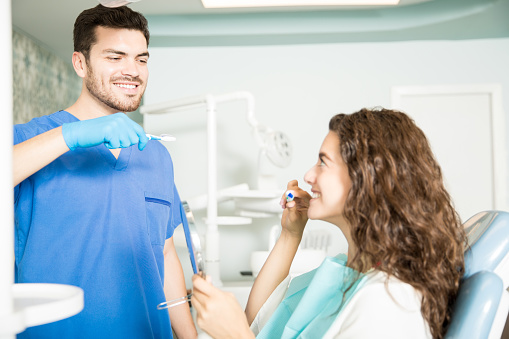 You have heard time and time again that eating healthy is great for your body. Better eating habits help you have more energy overall and aids in weight management. But did you know that choosing good foods such as produce will also have a positive effect on your oral health? Today we will be going over how fresh fruits and vegetables contribute to a healthy mouth!


How Fresh Produce Helps Your Smile

One might initially think that eating anything, in general, is what initially causes tooth decay, but it is actually about what you eat that determines a food's effects on your teeth. Fresh fruits such as apples and carrots help stimulate saliva - one of the key roles of your mouth that helps wash away bacteria.

In addition to this, vitamins also play a role in your oral health. Vitamin A and Vitamin C both help keep your teeth strong and healthy. These vitamins can be found in dark leafy greens such as kale and spinach. These veggies also have phosphorus, which helps your teeth absorb calcium.


Celery

We have mentioned a few of the beneficial fruits and veggies that aid in a healthier mouth. But there is one that is a bit underrated for this purpose!

If you haven't eaten celery much in the past, there are enticing reasons that may make you want to start making it a common part of your diet. Celery promotes lots of chewing, and it also doesn't have much in it that would be harmful to your teeth - or your body, as it has so few calories. It helps clean your teeth and stimulate your gums, so it might be worth your while to make this a grazing option.

If you would like to see how your oral health is doing, don't hesitate to give us a call and book an appointment!