Ways of Keeping Your Original Teeth Your Entire Life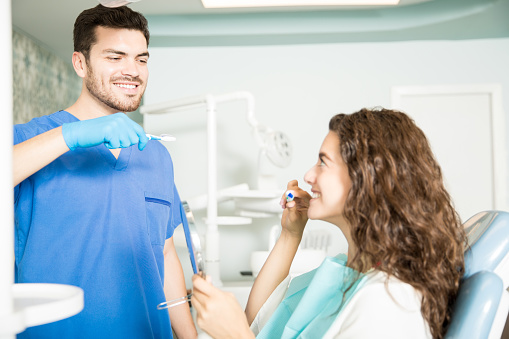 If you want to preserve your smile over a lifetime, you need to find out what steps to take to realize this type of goal. This dental objective can be accomplished. You just need to take a common-sense approach. By scheduling regular dental visits with us and following a routine schedule of brushing and flossing, you can keep your smile gleaming and natural your entire life.


How to Maintain Your Smile throughout Your Life
If you ignore your teeth, they will eventually "go away." Therefore, you don't want to ignore regular check-ups and professional cleanings. They should be included on your to-do list of oral care. You also should follow an at-home regimen of routine dental care. One of the key ways to maintain your smile is to brush and floss daily.

Because gum disease and tooth decay are your mouth's number one enemies, it pays to brush and floss. Always use a soft-bristle brush and a quality fluoride toothpaste – a dentifrice that has been approved by the American Dental Association (ADA). You should also avoid smoking or the use of chewing tobacco, as tobacco discolors the teeth and irritates the gums.

In addition, following a nutritious and health diet helps. Avoid eating sugary treats as well as soda or drinks containing sugar. Sticky candies or sweets can easily decay the teeth, thereby spoiling a beautiful smile. Instead, eat a balanced diet that contains foods, such as whole grains, vegetables, and fruits. Not only will you be healthier overall, so will your teeth. If you play sports, always wear a mouthguard to safeguard your smile.

We are always here to help you reach your oral goals toward better dental hygiene. By taking a conscientious approach to dental care, you can treat any dental issues before they become severe. Give us a call today to schedule an exam and cleaning. Keep regular dental appointments as well and you will maintain your smile for life.