Ways Crowded Teeth Can Impact Your Oral Health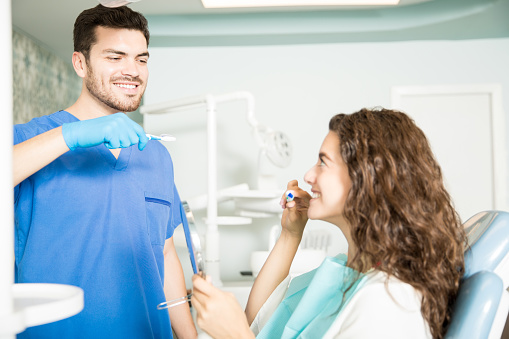 When your mouth space is not enough to accommodate all teeth, you will suffer from crowded teeth. The emerging teeth push and sometimes displace the existing teeth, resulting in their dispositioning. The problem can arise due to genetic issues and other disorders. It can also occur due to a narrow jaw or inter-teeth space increase. People with this problem have several side effects, such as teeth eruption, rotation, and dislocation. All these aspects hurt your appearance. In addition, crowded teeth can impact your oral health in different ways. Here are some of them:


Increased Gum Disease

Gum disease is a common issue among people with crowded teeth. Due to unreachable spaces, these types of teeth are hard to clean. This aspect provides a good ground for plaque to build up. Food particles will stick and become impossible to remove. Bacteria find this environment a fertile ground for growth, resulting in gum diseases. If you fail to act on your crowded teeth, you will likely suffer serious gum infections such as periodontal diseases.


Bad Breath

Oral bacteria are responsible for bad breath. After eating, some bacteria remain on the teeth and gum. You can efficiently deal with them through cleaning and flossing. However, this is not the case for people with crowded teeth. Tight spaces and overlapping teeth make it hard for them to clean the tooth surfaces. Brushing and flossing are also impossible. With these challenges, food particles fill your crannies and nooks and provide a perfect hub for bacteria resulting in bad breath.


Chewing Difficulties

People with crowded teeth face chewing difficulty. With this problem, your teeth will not connect properly, making chewing a challenge. In this essence, you will be swallowing big chunks of food. The result is consistent digestion system problems.

No doubt, crowded teeth impact your oral health in many ways, as noted above. If you have these issues, you should consider visiting one of our dental offices for help.