Is Dental Sedation Good For Your Oral Health?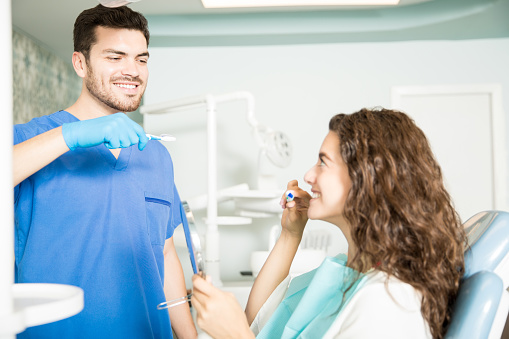 Some people do not know what to expect when they visit a dentist. This makes them put off dental visits until they experience serious dental issues. Thanks to sedation dentistry that makes every dental procedure effective and painless. The most common sedatives used are IV sedation, nitrous oxide, and general anesthesia. However, some are still unsure whether these sedations are good for human health. Continue reading and learn the benefits of sedation dentistry.


Reduce Anxiety

Dental anxiety is a medical concern for many people. Some have a fear of experiencing pain during dental procedures. Others have had unpleasant dental experiences, which leave them a bit nervous. As a result, they avoid scheduling dental appointments, which puts their oral health at risk. A good way to help you overcome dental fear and improve your oral health is through sedation dentistry. Dental sedation will help you calm down during dental procedures. When you are at ease, you'll receive dental treatments effectively.


A Pain-Free Experience

No one would like to experience pain during a dental procedure. The thoughts of pain can make you tense up. Indeed, some dental procedures, such as tooth extractions and bone grafts, can be painful. However, the dentist eliminates pain through dental sedation. When you are under sedatives, the brain does not register pain. That's why you do not experience any discomfort.


Fast Treatment Procedures

Sedation dentistry also helps the dentist to complete treatment procedures fast. Without the sedatives and anesthetics, the patient will keep squirming around because of discomfort. However, under the influence of sedatives, you'll remain calm and comfortable, allowing the dentist to complete each procedure successfully.

Sedation dentistry is a safe procedure when administered by professional dentists. It will help you relax, allowing the dentist to perform treatment procedures effectively. Contact us to learn more about sedation dentistry.